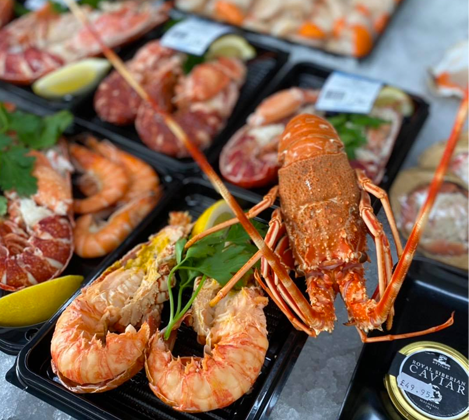 We have some of the best fishing grounds in the world. Peterhead and Fraserburgh have the best landings of Hake,Halibut, Haddock, Plaice and Cod. The South Coast of England for the prime fish such as Lemon sole, Dover Sole, Sea Bass, Red Mullet, Squid, Brill and Turbot. Wild Salmon and Seatrout in the summer.
Our own Coast line offers much in the summer -Sea Bass from Liverpool Bay and Menai. Plaic, Doversole and skate from the Dee estuary.
Our shellfish is of the highest quality.  Hand-dived Scallops straight out of the shell from Tarbat on the banks of Loch Fyne. Crabs- live, in the shell and dressed . Wild lobsters from Cornwall and the West coast of Scotland. Langoustines from Mallaig. Oysters and clams from Mersea near Colchester. Live Mussels from the Menai straights and Morecombe. The vast majority of our fish is sourced from British waters, however, we do import  Sashimi grade Tuna and swordfish from Sri Lanka.
We source our farmed salmon from Loch Duart Ltd. Loch Duart's approach to salmon farming follows natural processes as far as possible- low density rearing, minimal intervention and respect for the environment, to provide Scottish salmon of outstanding quality.
– Small independent Scottish Salmon Farm.
– Winner of the first 'Taste of Britain' Award for Best Food.
– Freedom Food approved fish welfare programme.
– Room to grow. 98.5% water, 1.5% fish.
– Unique one year fallowing system
– No use of anti – foulants or antibiotics.
– The feed is as close to the natural diet as possible, is taken from sustainable sources, and is GM – free.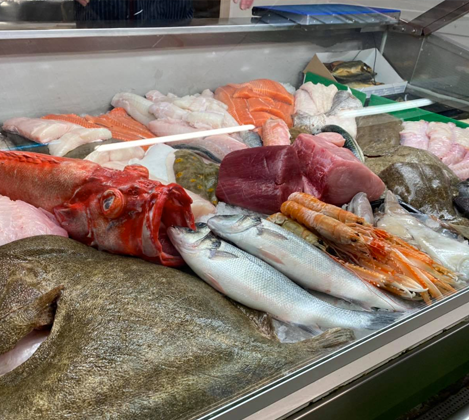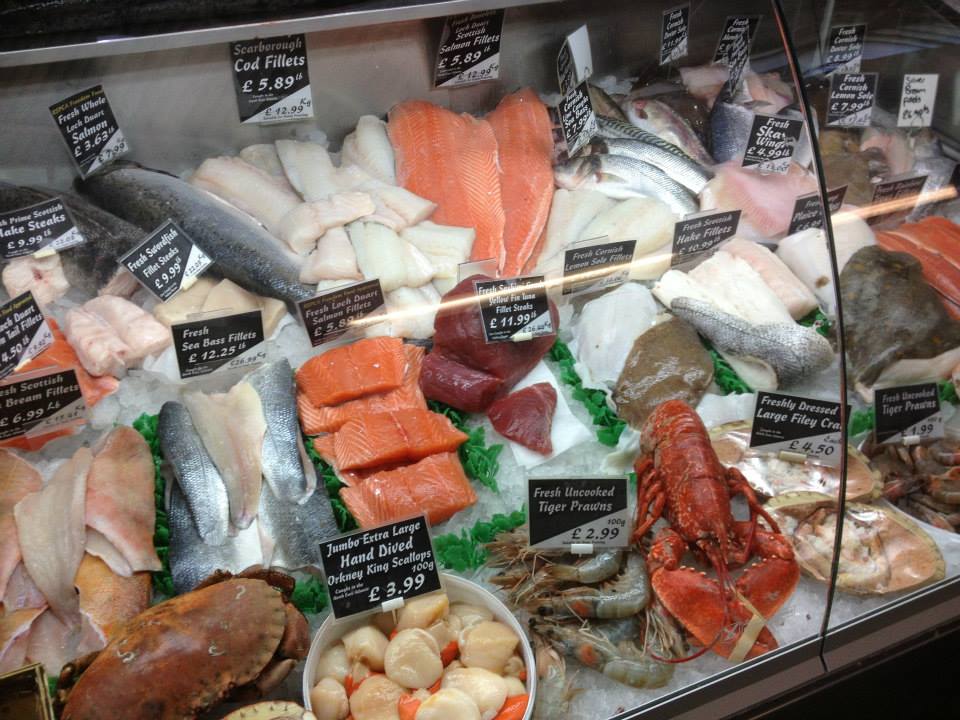 We stock a wide variety of products to accompany our fish and meat products.  We are official stockists of Charles Macleod Stornoway Black Puddings.